A BRUTALLY HONEST BLOG ABOUT BETTERING YOUR TENNIS GAME
Posted in "Backhanded" a Column by Brad Feussner, Tennis Written by Brad Feussner on Wednesday, 16 March 2016.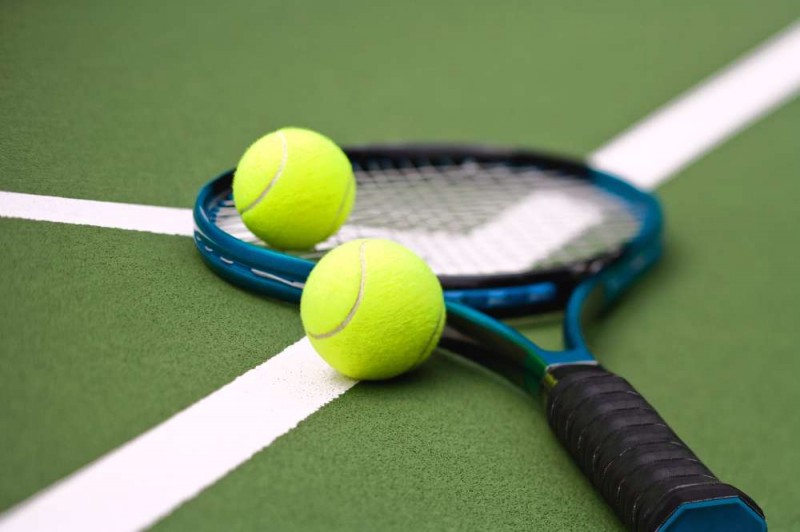 Move your feet!
The best tennis strokes in the world can't save you if your feet are not in the proper position. Your legs are the strongest parts of your body, the facilitators of speed, strength, and agility. Try spending some time each week working on your footwork. After all, we use footwork on shot of every point, sans the serve. Leg workouts at the gym, agility training, sprinting, and stretching correctly will pay off every time you step on the court, especially in those third settters!
Learn to split-step!
Your first tennis coach ever probably mentioned it at least a hundred times in your very first lesson...with good reason. The split-step is the first task of every shot in tennis, save the serve. If you don't accomplish your first task correctly, then everything that follows suffers for that mistake. What is the split-step? If you are not familiar with this term suggest asking a coach. The split-step is a means of being prepared for anything your opponent throws at you. It's the springboard for fast movement and sharp directional changes. To dismiss the split-step as unimportant and not worth your practice time is a huge oversight!
Shadow your strokes!
Shadowing is one of the best ways to improve your shots and footwork. You don't need a court, a racquet, or a ball. just an open space and a few minutes of your time here and there. Visualize an opponent across from you and imagine a scenario that focuses on the shot that you would like to work on. Using your hand in place of a racquet, move to the imagined ball and perform your stroke. The act itself takes less time than it took for me to explain it. It allows you to repeat this action many times over a short period of time, thus building muscle memory. Shadow in front of a mirror, in slow motion, and at full speed. Compare what you see to exemplary players, then make adjustments until you like what you see!
Practice smart and keep improving. Good luck! - Brad Feussner
About the Author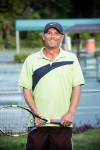 4.0 National Champion. Over 12 years teaching experience. Former assistant at Haile Plantation. Lessons and clinics to members and non-members. Top-rate tennis instruction since 1997.